The "SteamPunk Convention Carnage" excursion to Muriwai
leaves Gisborne Railway Station at 4:30pm on Saturday 22nd October 2022.
Click here to see currently available seats.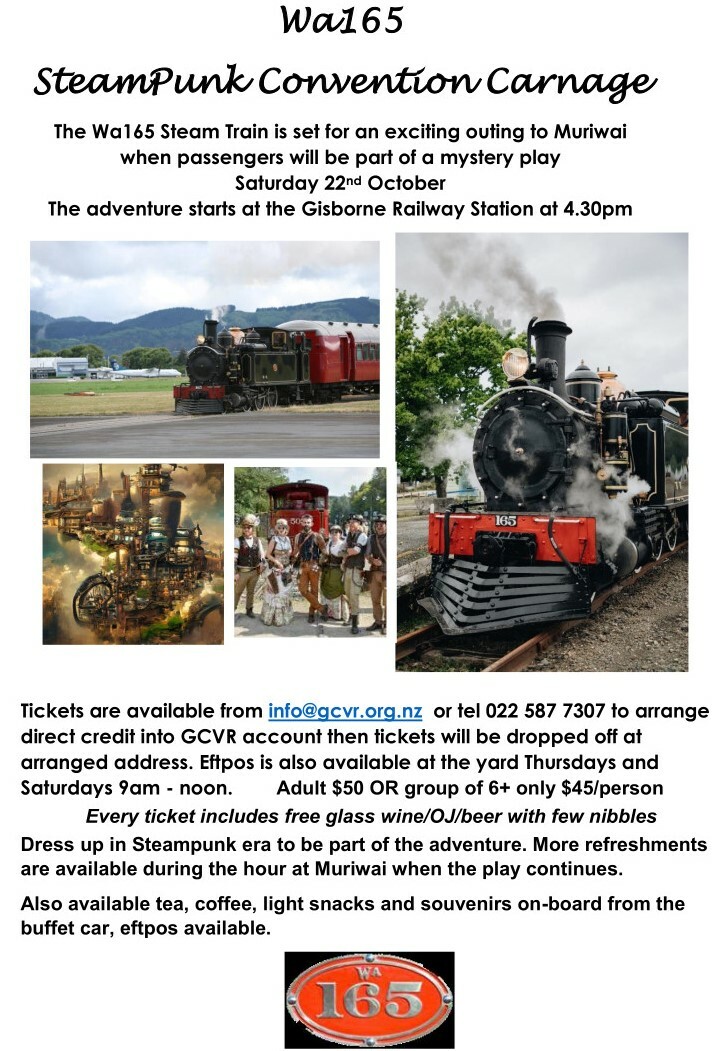 Currently available seats are shown here:
NOTE: Cars "C" & "D" are now fully booked.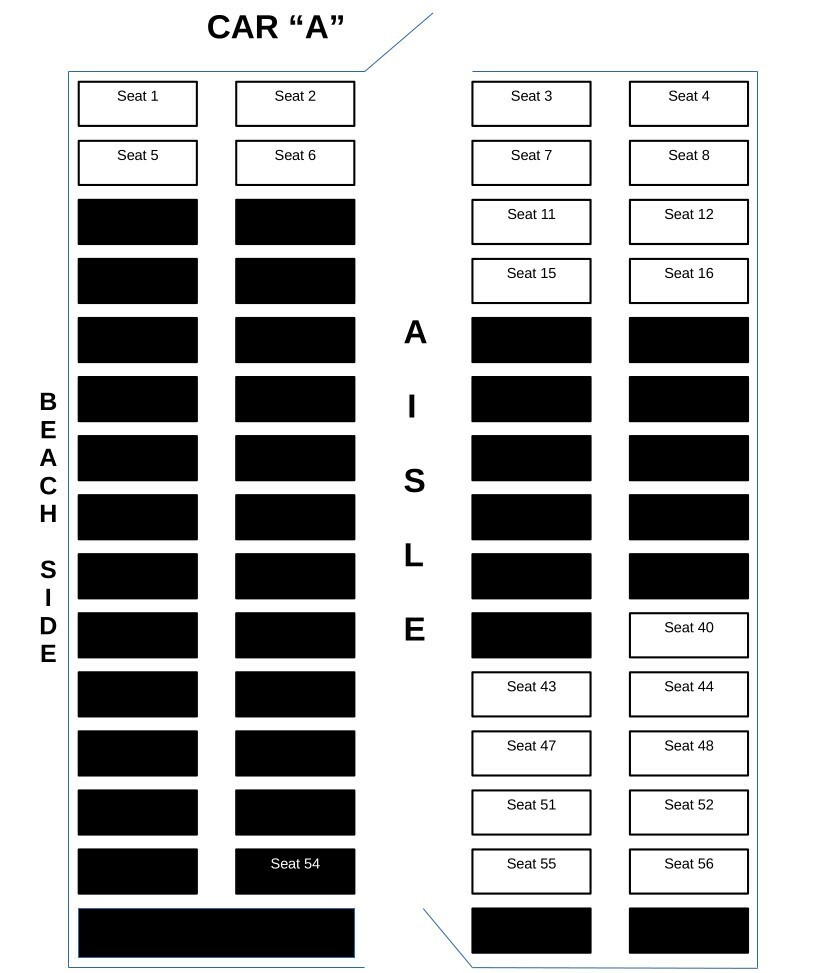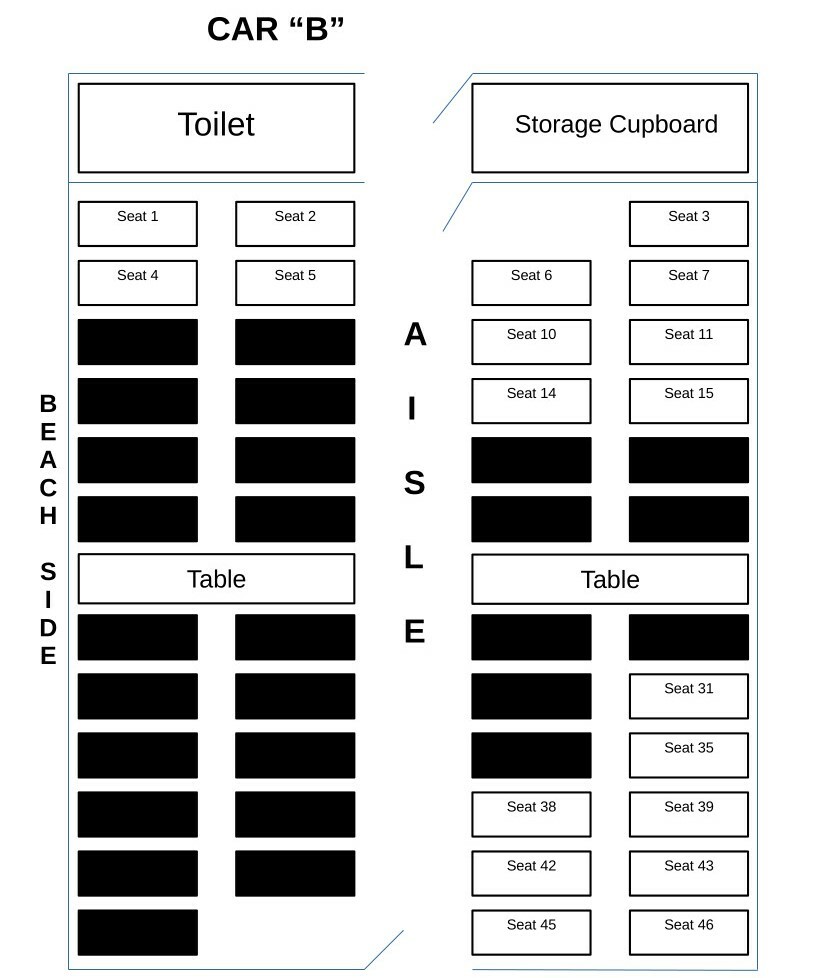 Tickets are available from info@gcvr.org.nz or tel 022 587 7307
Warning - watch out for these people!