WA165 - Special Train Steam Spies & Sabotage Trip
The Wa165 Steam Train is set for an exciting outing to Muriwai when passengers will be part of a murder mystery.

The adventure starts at the Gisborne Railway Station at 4.30pm

on Saturday 12th December 2020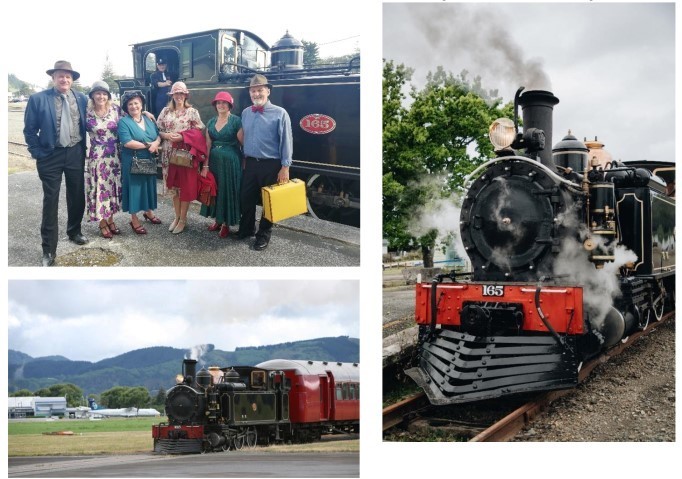 Tickets are available from info@gcvr.org.nz or tel 022 587 7307 to arrange direct credit into GCVR account then tickets will be dropped off at arranged address.
But, before doing so, please select your seats from the seating plan, which is available here.

Eftpos is also available at the yard Thursdays and Saturdays 9am - noon.
Adult $50 OR group of 6+ only $45/person
Every ticket includes free glass wine/OJ/beer with few nibbles
Dress up in WWII era to be part of the adventure.
More refreshments are available during the hour at Muriwai when the play continues.

Also available tea, coffee, light snacks and souvenirs on-board from the buffet car, eftpos available.